A range of ergonomic multifunctional cutlery designed to create your own place setting.

Influenced by the aesthetics of industrial design from the 1940's to the 1960's, Ergo is designed using the traditional approach to cutlery; Bolster and Tang.

This is a physical connection between the utensil and handle where a rod of steel passes into the hollow handle and is set into position.

Available in two finishes: Britannia Silver handle finials are decorated with a single cabochon amethyst, are hallmarked in Sheffield and are Dishwasher safe. Pewter Ergo is best cleaned by a damp cloth.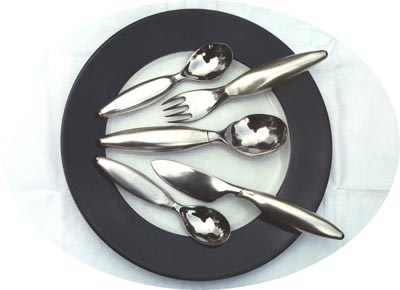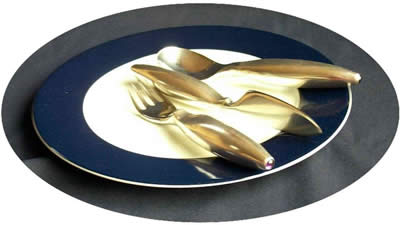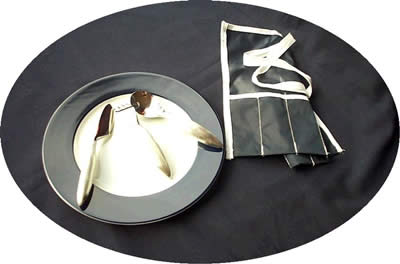 Britannia Silver (Handle Wt. 1 oz Troy) and Pewter, and with 18/10 stainless steel utensil.

All as Single Piece, 3 Piece Cutlers Roll or 3 Piece Box Set.